Between January and September, Scottish Sea Farms welcomed 270 visitors across the agricultural estate, including Barcaldine freshwater hatchery, sea farms and processing facilities.
In many cases, individuals and organizations have contacted Scottish Sea Farms directly. Others have been brought into the business by industry organization Salmon Scotland.
Combined, this resulted in 33 scheduled visits, covering a wide range of backgrounds, from customers, regulators, politicians and environmental groups to students, suppliers, press and members of the public.
All departments were involved in the cross-functional effort, which was a significant time investment, but well worth it.
Visitors get an insight into all aspects of salmon farming and leave better informed, said staff who led the tours.
"The beauty of people coming to the farm is that they can see what we're doing and talk to the team in person," said Scottish Sea Farms Scallastle farm manager Michael Keenan. "No questions are off limits. In fact, we encourage open, honest and constructive discussion.
"With most of the team living locally, it's also an opportunity to impress visitors from more central areas just how important salmon farming is to remote communities in Scotland."
Aquaculture is an increasingly important source of safe, nutritious and sustainable seafood for people around the world. Globally, aquaculture production must double by 2030 to keep pace with demand. These increases in demand for aquaculture products, food security considerations and job creation have generated an increased need for skilled workers.
Find out how you can be part of this growing industry.
The company has been organizing tours for years but, more recently, there has been a conscious decision to invite as many interested parties as possible (temporarily interrupted by the pandemic) to show first-hand how what is a sector works. relatively young farmer.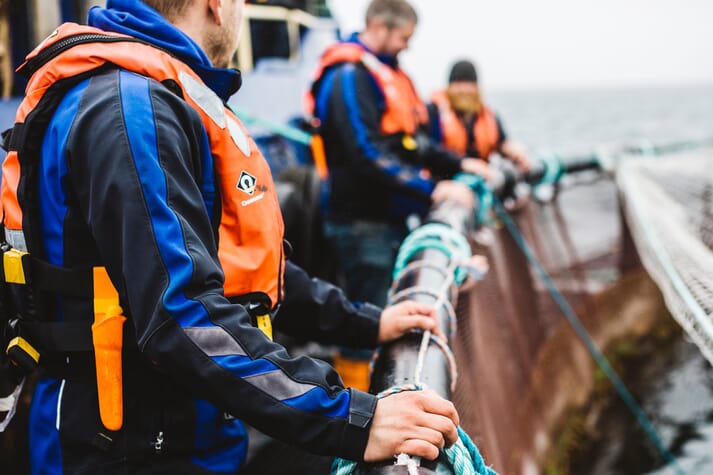 And visitor feedback underscores that nothing beats seeing what's going on and why – not just in terms of food production, but also in terms of environmental friendliness.
Daniel Merryfield, MSc Sustainable Aquaculture Program Manager at the University of Plymouth, said: "Visiting Scottish Sea Farms has been a great experience for our students. The staff who host us have shown a genuine desire to practice and promote ethical fish farming – minimizing the footprint and maintaining welfare."
Rollie Wesen, an associate professor at Johnson & Wales University's College of Culinary Arts in the US, who visited the company's Holms Geo farm in Shetland in July, agreed. "We so enjoyed touring the farm and hearing about the amazingly complex process of raising salmon for food. You all are truly doing amazing things both for your community and for all salmon lovers.
"We're going to spread the word about salmon aquaculture everywhere and hopefully counter some of the misinformation."
Giving visitors an authentic experience is crucial, said Scottish Sea Farms processing manager Donald Buchanan. "We don't do anything different on the day of a visit other than taking time out of our normal day to show guests around. When your facilities and farms are running as they should every day, it's not not necessary.
"So perhaps the most satisfying part for us is seeing how impressed people are with the level of technology, skill and care that goes into our work. It's further affirmation that we do what we do. it takes as a business.."
Interest in learning more about salmon farming shows no signs of abating and Scottish Sea Farms expects visitor numbers to increase further next year, with tours even wider to include more farms in the northern islands.